1.2" Polished Rose Quartz Heart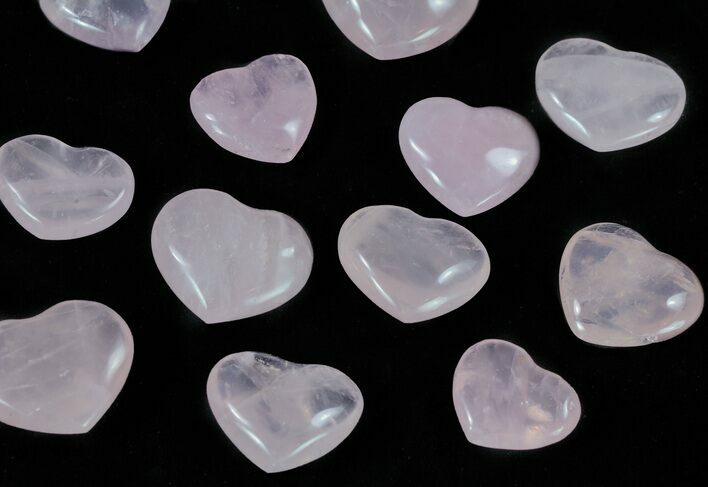 These are beautiful, small polished hearts, shaped from Rose Quartz. Rose quartz is pink in color and interestingly enough, quartz is the second most abundant mineral in Earth's crust.

You will receive one polished rose quartz heart picked at random from the box. The photos are a representation of what the hearts look like.
TYPE OF MINERAL
Rose Quartz
SIZE
Approximately 1.2 to 1.3" wide