Bulk Polished Malachite - 10 Pack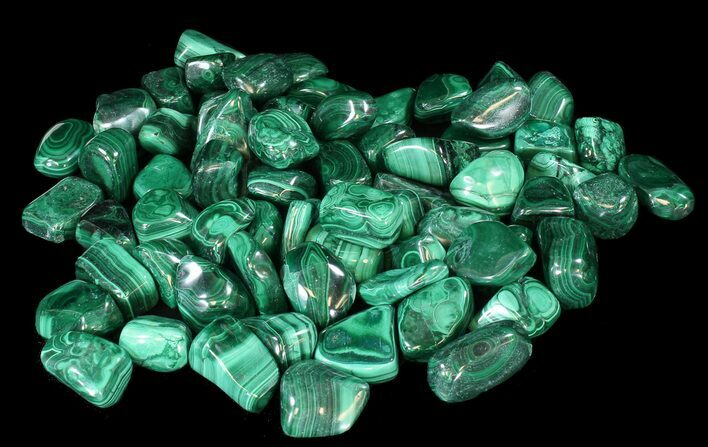 This is polished Malachite which is green banded mineral crystallizes most often into botryoidal, fibrous, or stalagmitic crystal structures. Individual crystals are rare but do occur as slender to needle-like crystals; more tabular or blocky azurite crystals can also occur.

You will receive 10 pieces chosen at random. The photos are representative of what the mineral looks like. These polished minerals are great for educational use or gifts for kids.
SIZE
Range from 1"- 1-1/2"