Bulk: Tumbled Celestite - 8oz. (~ 15pc.)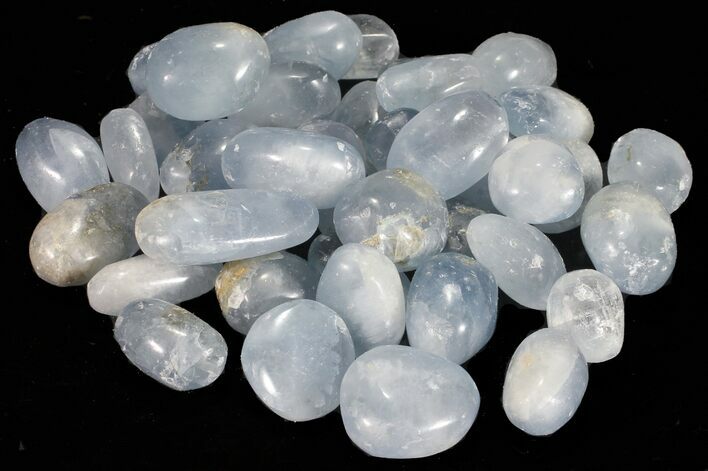 These are small polished Celestite "Pebbles". Celestite was named for its occasional delicate blue color the mineral sometimes has. Interestingly enough, as an industrial application, Celestine is the commonly used in fireworks and in various metal alloys.

You will receive 8 ounces(approximately 15 pieces) chosen at random. The photos are representative of what the mineral looks like. These polished minerals are great for educational use or gifts for kids.
OUNCES
8 (approximately 15 pieces)