Fossil Brachiopod from Germany - Single Specimen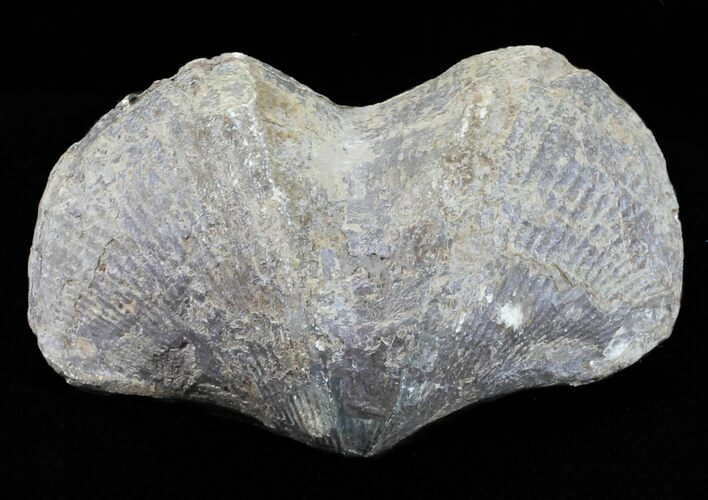 These are fossil Brachiopods, Cyrtospirifer grabaui, collected near Barvaux, Belgium. They have been completely removed from the surrounding rock and is Late Devonian (Upper Frasnien stage) in age(approximately 380 million years old).
You will receive
one
Brachiopods chosen at random from the box. Each one is comes in a bag with an information card. Many will have some minor defects such as chips or dings. These bulk
fossils
are great for educational use, or gifts for kids.
Brachiopods are marine animals that have hard "valves" (shells) on the upper and lower surfaces. Brachiopod valves are hinged at the rear end, while the front can be opened for feeding or closed for protection. In a typical brachiopod a stalk-like pedicle projects from an opening in one of the valves near the hinges keeping the animal anchored to the seabed but clear of silt that would obstruct the opening.
SPECIES
Cyrtospirifer grabaui
AGE
Devonian Period (380 million years old)
LOCATION
Barvaux, Ardennes, Belgium
FORMATION
Barvaux Formation