9" Tall, Polished Spiderweb Jasper Section - Oregon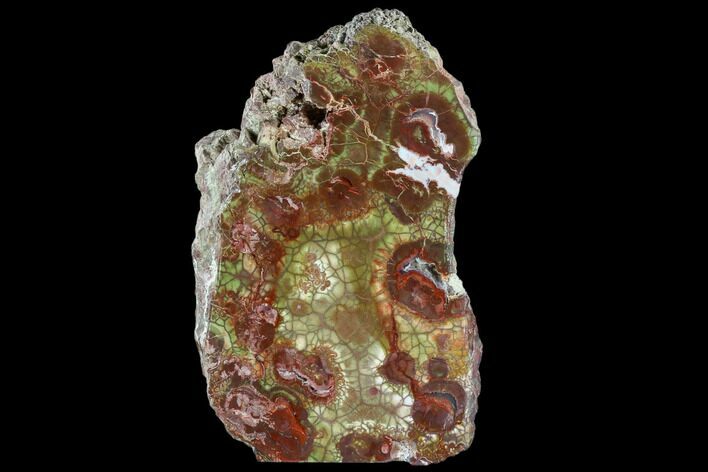 This is a beautiful, 9" tall polished section of Spiderweb Jasper that was collected from the Heppner area of northeastern Oregon. The front of this specimen has been cut flat and polished to a mirror-like finish. The base of the specimen has been cut flat, allowing for aesthetic presentation of the mineral without the need for a display stand.
Spiderweb Jasper is the name for an olive green and red-brown rhyolite that is found in eastern Oregon. Open cavities can be found throughout this rhyolite, often making the polishing process difficult. Sometimes these cavities are filled with white-colorless agate and in some cases, blue agate. It's described as having the appearance of leaves that have fallen onto a spiderweb, likely where the name came from.
LOCATION
Heppner area, Oregon
SIZE
9 x 5.8", up to 3.8" thick