6" Realistic, Carved Strawberry Quartz Crystal Skull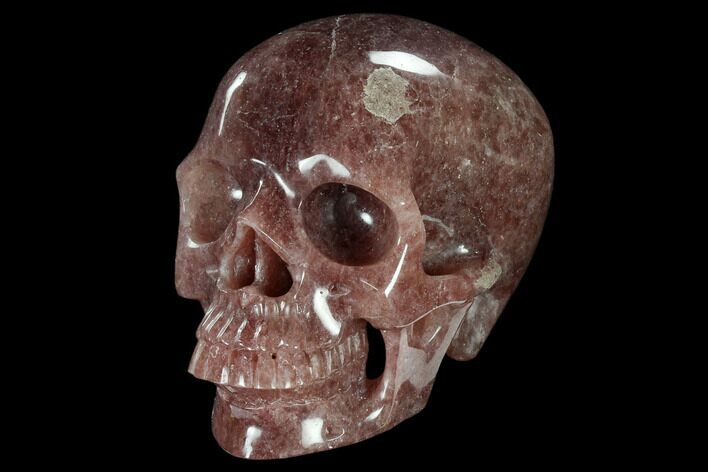 This is a 6" long, polished strawberry quartz skull from Madagascar. This skull has been sculpted and polished from a larger chunk of strawberry quartz. The underside of the skull and the nostrils have been hollowed-out, making the specimen closer in resemblance to a real skull.
There are two spots of gap fill, one on the left zygomatic process of the skull and one on the forehead of the skull.
Strawberry quartz earns it's color from iron oxide inclusions within the quartz.
SPECIES
Quartz var. Strawberry
SIZE
6" long, 4.7" tall, 4.2" wide