Wholesale Lot: 2 to 2.7" Polished Fossil Gastropods - 43 Pieces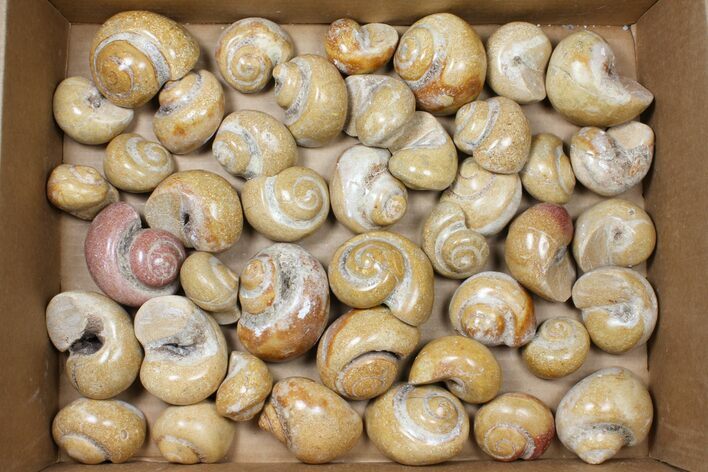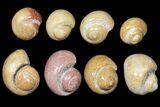 We just launched our new wholesale areas. Check out the
wholesale fossils, minerals & crystals
section for more listings. Very little of the wholesale inventory that we currently have in stock is listed on the website. If there is something specific you are looking for, or if you are looking to purchase different quantities, please contact us at
[email protected]
or
(866) 550-2013
This is a polished internal mold of a fossil gastropod (sea snail), likely of the genus Calliotropis, collected from Madagascar.
The fossilization process allowed for calcite crystals to form within the gastropods spiral, some of which are visible by looking at the underside of the specimen.
Gastropods, which are more commonly referred to as snails, have been around since the Late Cambrian period. The class Gastropoda contains a vast total of named species, second only to the insects in overall number. There are 611 known families of gastropods, of which 202 families are extinct and appear only in the fossil record.