Serrated, .75" Small Theropod (Raptor) Tooth - Montana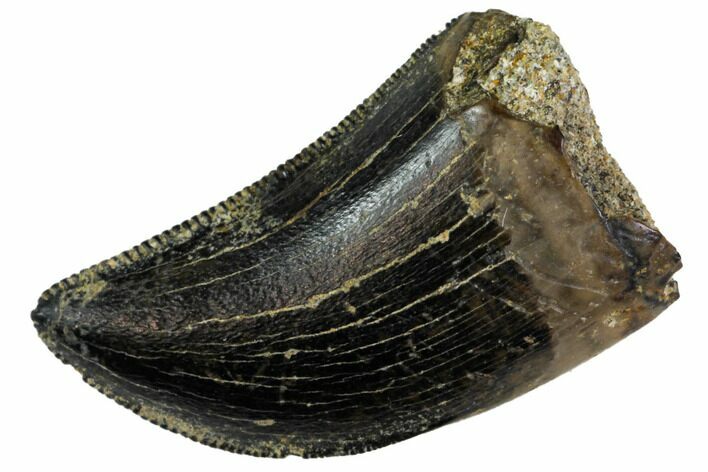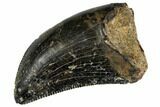 This is a .75" long theropod tooth from the Hell Creek Formation in Montana. The enamel preserved beautifully, as well as the serrations along both edges of the tooth. There is no indication of any repairs to this phenomenally preserved tooth. Comes with an acrylic display case.

Often these smaller Tyrannosaur teeth from the Hell Creek Formation get labeled as being Dromaeosaur (Raptor) teeth based on their size. But, there is so much debate as to the exact classifications of the small theropod dinosaurs in the Hell Creek Formation, and the teeth are so similar, I feel trying to put a species on them is almost guesswork. Some maybe juvenile Tyrannosaurs such as Nanotyrannus, or Acheroraptor (a North American cousin of the famous Velociraptor) which has become somewhat of a catch all genus for the small theropod teeth from the Hell Creek Formation.

LOCATION
Powder River County, Montana
FORMATION
Hell Creek Formation
SIZE
.75" long (straightline)