3.2" New Trilobite Species (Affinities to Quadrops)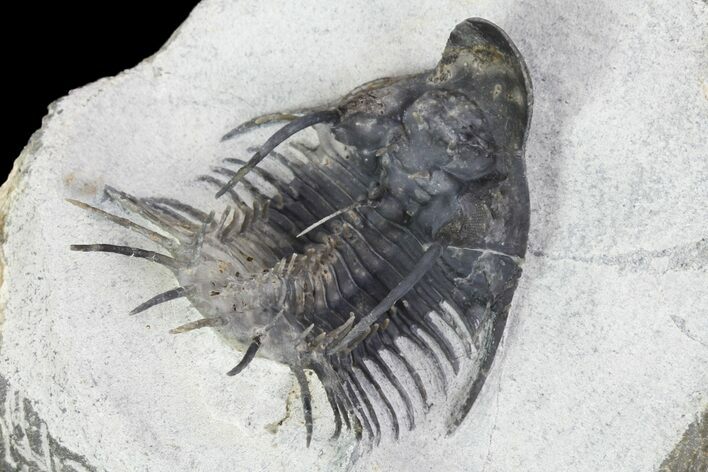 This is a spectacular, new species of spiny trilobite from Morocco which appears to have close affinities to Quadrops flexuosa. The main difference is the rostrum is more shovel like instead of having 3 prongs, and many of the spines are longer. This species just appeared on the market in the couple years and I've only been able to acquire a few examples.

It has a reverse arch to it but would be over 3" long if outstretched. The preservation and preparation on this piece is excellent. Visible eye facets in both eyes and dozens of free standing spines. There is some weathering, particularly on the tail that accounts for the whitish shell coloration. Some restoration along repaired cracks, but <5%.
SPECIES
Undescribed (aff. Quadrops)
AGE
Devonian

LOCATION
Issoumour, Morocco
SIZE
3.2" long (if outstretched)