20" Museum Quality Crinoid Plate (6 Species) - Indiana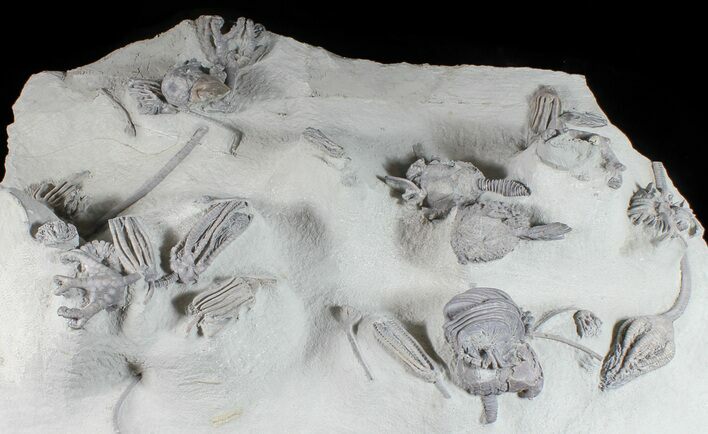 This is a huge, museum quality crinoid plate from the Ramp Creek Limestone in Indiana. The entire plate measures 20 inches wide and contains around 24 crinoids representing at least 6 different genus (Cyathocrinus, Macrocrinus, Taxocrinus, Gilbertsocrinus, Sarocrinus, Scytalocrinus).

The crinoids are very, 3d and stand out in high relief against the limestone. A piece like this takes and incredible number of hours to prepare so at this price you are basically just paying for the preparation work. The plate would have come out of the ground in several pieces, so it has repairs, and restoration work down to the matrix to fill in gaps.
SPECIES
Cyathocrinus, Macrocrinus, Taxocrinus, Gilbertsocrinus, Sarocrinus, Scytalocrinus
LOCATION
Waveland, Indiana
FORMATION
Ramp Creek Limestone