This Specimen has been sold.
2.1" Polished Fossil Gastropod - Madagascar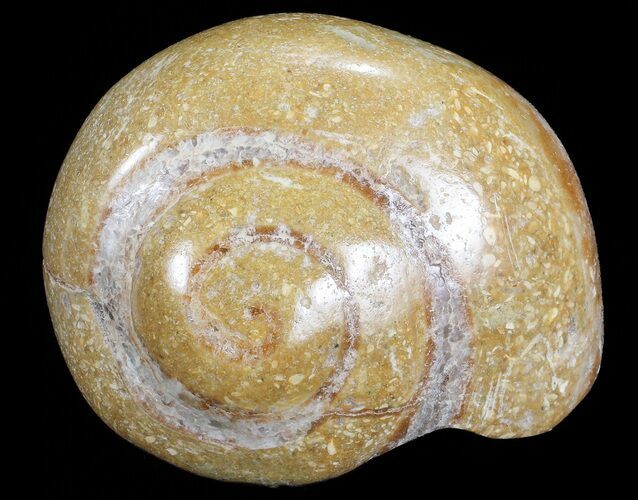 This is a polished, internal mold of a fossil gastropod (sea snail) of the genus Calliotropis, collected from Madagascar. The fossilization process allowed for calcite crystals to form within the gastropods spiral, some of which are visible by looking at the underside of the specimen.