1.6" Fossil Angustiden Tooth Necklace - Megalodon Ancestor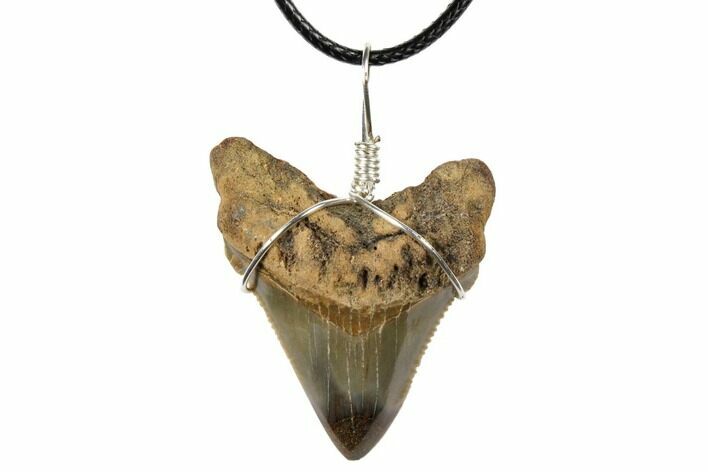 Ever wanted to where a real tooth of one of the greatest predator to ever stalk earths oceans? Here is a unique piece of fossil jewelry, it's a polished, wire wrapped pendant featuring an authentic fossil Carcharocles angustiden tooth, an ancestor of the Megalodon.
SPECIES
Carcharocles angustiden
AGE
Oligocene

SIZE
Tooth 1.6" long, Cord 18"